The Gold Award Celebration Banquet is a special time for us to come together. We get caught up with old friends and make new ones. We also celebrate the recipient of the annual Gold Award honouring a person who has made a significant contribution to Welsh life in Ontario, and has been presented since 2011.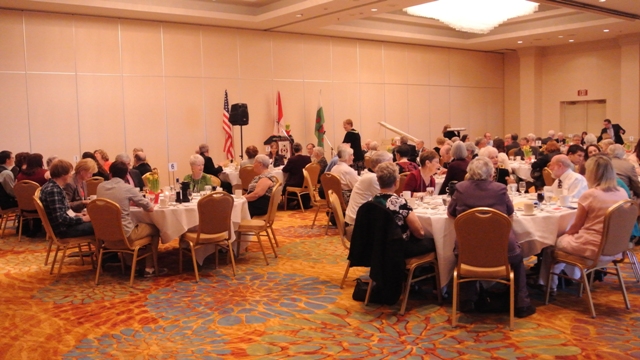 Unfortunately, during the pandemic hiatus, we did not have a chance to present these awards. In 2023, we made that right. Dave Pugh, the 2020 Gold Award Winner, and Meriel Simpson, the 2022 Gold Award Winner were celebrated. Awards were not given in 2021 and 2023.
And there was even more fun with the Limerick Contest this year.