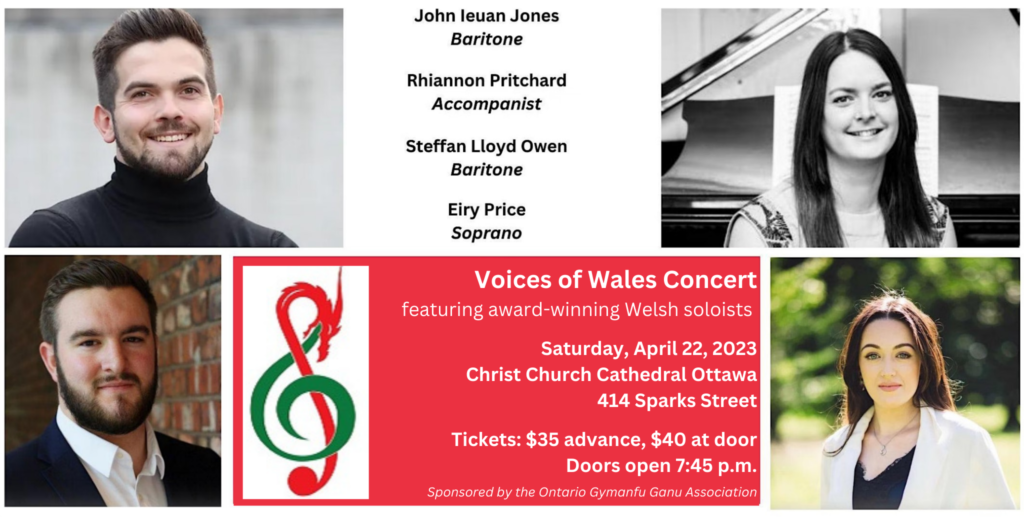 Every year the OGGA invites Welsh musicians to come and give a concert on Saturday night. This year, we are thrilled that Welsh baritones John Ieuan Jones and Steffan Lloyd Owen will be joining us along with soprano Eiry Price. We are also excited to welcome back accompanist, Rhiannon Pritchard, from Wales.
We look forward to their participation in festival activities as well as the concert. Please click their names to view their biographies.
We are also very pleased to welcome back Festival harpist, Mary Muckle, at the Welcome Tea, and Alan Thomas, our Festival accompanist at the Cymanfu Ganu.