Please read this year's President's Letter to learn more about this year's Festival. Click to view the printable Schedule at a Glance.
Festival Registration by Cheque
To register my mail with a cheque, print and complete the registration form.
Ontario Welsh Festival 2023 – Printable Registration Form
Festival Registration by Credit Card
To register and pay online with a credit card, visit our Eventbrite page. Please order your concert tickets with your Festival registration.
Ontario Welsh Festival 2023 – Online Registration Link
Concert Tickets Only
If you only wish to attend the Saturday night concert, please use this link to purchase.
Ontario Welsh Festival Concert Only Purchase Link
Festival Hotel – Hilton Garden Inn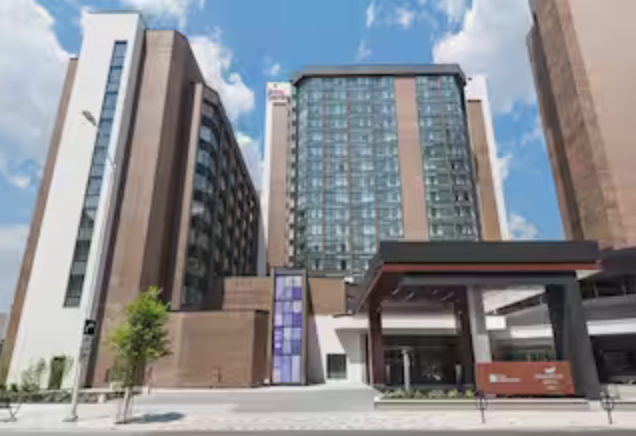 Please contact the Festival hotel directly to book your rooms. Reserve by March 31, 2023 to receive the special room rate of C$179.00 for a 1 King Bed Signature Room or a 2 Queen Beds Signature Room. Rooms are limited. Book early to avoid disappointment.
To book online, use this link:
Hilton Garden Inn – Ontario Welsh Festival Booking Page
The Hilton Garden Inn is located at 361 Queen Street, Ottawa, ON K1R 0C7.
Phone+1 613 234 6363.
Parking
The overnight hotel self-parking fee billed by the hotel is $25+HST per night. We apologize that mailed registration forms had an incorrect fee stated. Please note parking fees are subject to change as the parking lot is managed by a third-party, not the hotel.
To see alternative parking lots, please check the websites below. The Festival is not responsible for availability or pricing listed on these sites. Please call the parking lot you are interested in beforehand to confirm.