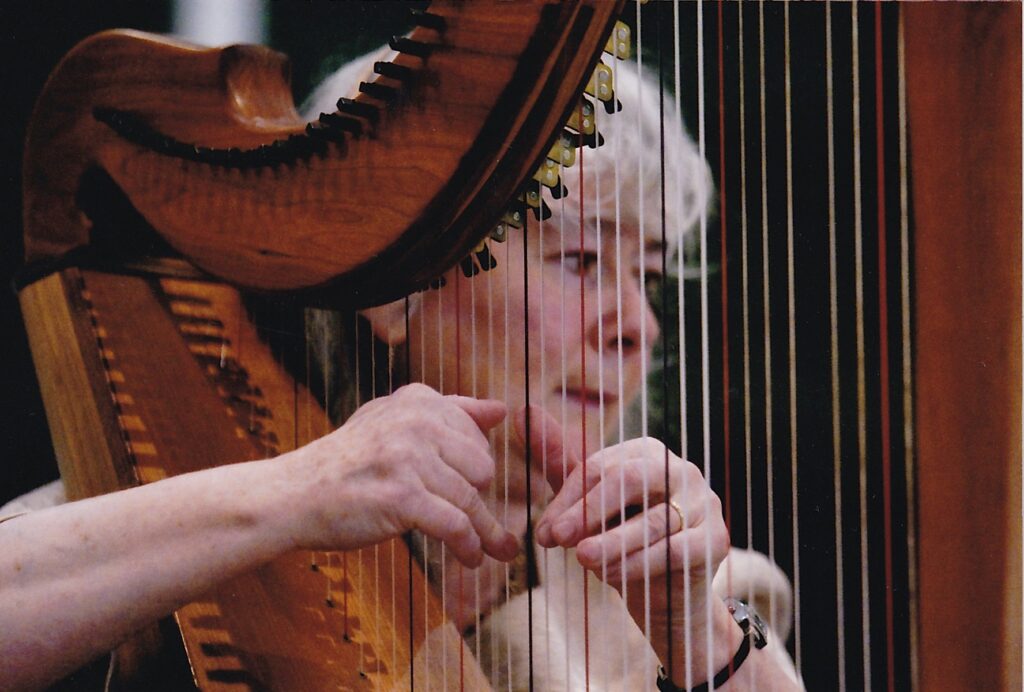 MARY MUCKLE  is a harp teacher, performer and composer.
She is director of The Ottawa Youth Harp Ensemble and harp accompanist for the penillion ensemble, Cantorion Cerdd Dant.
In the fall of 2022, both of these ensembles performed in the concert " First Catch Your Peacock – Welsh Culinary Delights and Bardic Music" under Mary's direction.
She is harp accompanist For the Ottawa Story Tellers' upcoming performance on March 5 of the Birth of Taliesin and the Four Branches of the Mabinogion. Her arrangements and compositions are published by Afghan Press. Her most recent publication is " Harp and Soul– A Harp Ensemble Tutor". This book is a collection of 15 ensemble arrangements she wrote for her students over a 25 year period of teaching in Ottawa.
Mary will be performing at the Welcome Tea on Friday afternoon.