CANCELLED: OTTAWA FESTIVAL WEEKEND APRIL 17-19, 2020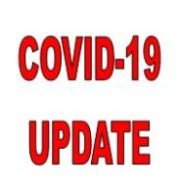 You must contact The Lord Elgin Hotel directly to cancel your room reservations.  Festival registration fees paid will be refunded.

We deeply regret to announce that the 2020 Ontario Welsh Festival in Ottawa has been cancelled as part of the effort to reduce the spread of coronavirus (COVID-19). Our decision has been taken in accordance with the March 12 announcement by Dr. David Williams, Ontario's Chief Medical Officer of Health, who recommends the cancellation of events involving 250 people or more.
We are extremely disappointed to have to cancel, but at this time of global uncertainty, the health, safety, and well-being of our community is the priority. We thank everyone for their patience as we work to refund registration fees. Please note, you must cancel your hotel reservations directly with The Lord Elgin Hotel at 1-800-267-4298 or (613) 235-3333.
More information:
From Health Canada:
https://www.canada.ca/en/public-health/services/diseases/2019-novel-coronavirus-infection/frequently-asked-questions.html
And: https://www.canada.ca/en/public-health/services/publications/diseases-conditions/know-facts-about-coronavirus-disease-covid-19.html
From the Ontario Ministry of Health:
https://files.ontario.ca/moh-coronavirus-info-sheet-english-2020-02-18.pdf