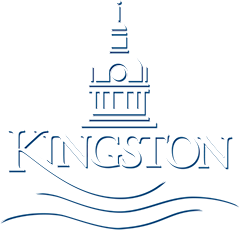 Croeso from the Board Members of the Ontario Welsh Festival!   We extend a warm welcome to you all and thank you for joining us at this celebration of Welsh heritage; held this year at the Holiday Inn Kingston Waterfront.
The historic town of Kingston provides a perfect backdrop for our festival and we take advantage of some of that history by offering a guided tour of Fort Henry and the Royal Military College.
The 57th Ontario Welsh Festival promises to deliver a taste of Welsh culture through music, language, camaraderie and hwyl.  Highlights of the weekend include our Welcome Tea, with resident harpist, Mary Muckle. Our visiting choir, Côr Y Gleision (Cardiff Blues) from the Welsh capital take the stage at Saturday's concert and, at Sunday's Gymanfa Ganu. Both these events will take place at the Spire (former site of Sydenham United Church), truly a "thriving arts facility" and a perfect location for our events! Find out more about the choir and listen to a sample of their wonderful sound here: http://www.corygleision.co.uk/ .  Côr Y Gleision will also join us for Friday evening revelries at the Noson Lawen, a perfect time for you to show off your own talents and enjoy those of fellow festival goers.
As always, our esteemed resident accompanist Alan Thomas will share his musical talents at many of the festival events.
At the 2018 Festival Banquet, we will be honouring the significant contribution of this year's Gold Award recipient, Alison Lawson. Alison has worked tirelessly to promote Welsh community and culture in Ontario for many years. Please join us as we congratulate her.
I 'd like to take this opportunity to thank all the Board Members who have worked diligently throughout the year to bring this weekend to fruition. A big thank you also goes to all the volunteers who will be helping throughout the weekend to ensure that your festival experience is truly special.
I look forward to meeting you during the weekend.
Mwynhewch y penwythnos!
Julie Wenz
President/Llywydd