Ffion Hâf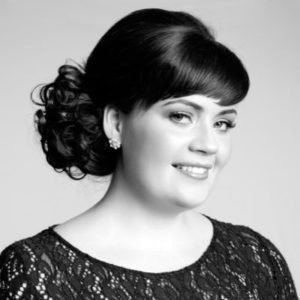 Ffion Hâf, originally from Dryslwyn in Carmarthenshire is now a Chartered Accountant in Swansea, for Bevan and Buckland. Ffion developed a keen interest in music from a very young age through the Urdd and Young Farmers movements. During her time at Ysgol Gyfun Tre-Gib she had the opportunity to tour Canada and America with the school choir, and has since gone on to compete in many competitions as a solo performer.
Ffion won second prize in the Open Vocal Solo at Llangollen International Eisteddfod during 2014. She had previously won the Lieder solo over 25 years of age at the National Eisteddfod during 2013, and the Contralto Solo in 2014. The highlight of Ffion's career to date was winning the Contralto Solo again in 2015, and going on to win the prestigious David Ellis Memorial prize, the Blue Riband.
Ffion began her vocal studies with experienced and successful opera singer Maureen Guy at the age of seventeen, and remained with her until early 2015. During her time with Maureen, she developed her repertoire substantially before going on to study with other vocal coaches. In addition to classical singing, Ffion enjoys being a member of Côr Llanddarog a'r Cylch under the skilful leadership of Meinir Richards.
During 2015, Ffion travelled to America with Côr Dathlu Cwmtawe as their soloist. Having won the David Ellis Memorial prize she then had the opportunity to perform in Melbourne, Australia in the Welsh Festival.
Elan Richards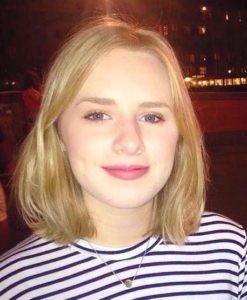 Elan is a 21 year old student currently studying Music at Cardiff University. A former pupil at Ysgol Gyfun Bro Myrddin, Elan is a former member of National Youth Choir of Wales. As well as singing as a soloist, Elan enjoys being a member of several choirs, including the Chamber Choir at the University. She is also a member of Cywair, a choir based in Newcastle Emlyn.
Matthew Williams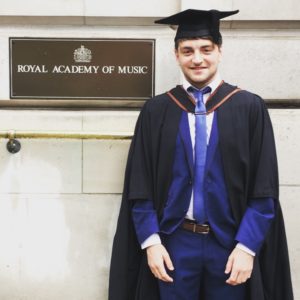 Matthew recently graduated with a Masters degree from the Royal Academy of Music, London.  He was taught by Mark David, Paul Beniston, Gareth Small, Rod Franks and John Hutchins.
Having previously graduated from the Royal Welsh College of Music and Drama under the tuition of Philippe Schartz, Matthew was acting co-principal trumpet for the BBC National Orchestra of Wales.
He has had trials for positions with the BBC Philharmonic, Bournemouth Symphony Orchestras, Ulster Orchestra and Royal Scottish National Orchestra. Matthew has also appeared as principal trumpet with the BBC Symphony Orchestra, Royal Philharmonic Orchestra, Aurora Orchestra, City of Birmingham Symphony Orchestra and has performed with the Philharmonia Orchestra, London Philharmonic Orchestra, Welsh National Opera, Birmingham Royal Ballet and Symfonieorkest Vlaanderen. Matthew has also performed on the Elvis Presley UK Tour 2016 as well as the pit band for Chitty Chitty Bang Bang's UK Tour and Wicked in the West End and throughout the UK.
A former principal trumpet of the European Union Youth Wind Orchestra, he was awarded the 'Candide Award' at the London Symphony Orchestra's Brass Academy in 2012.